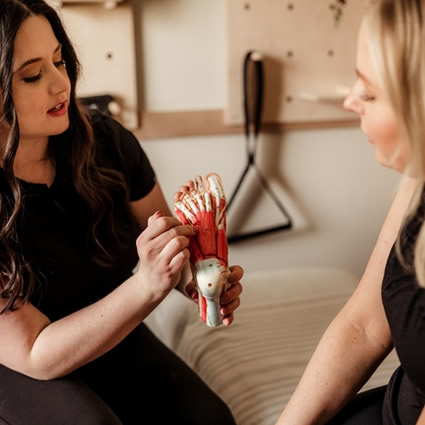 While many other chiropractors only focus on joint dysfunctions, our approach encompasses three things:
joint complexes, which we correct through chiropractic adjustments;
muscles, which we release through assisted stretch therapy; and
fascia (the cobweb-like material that runs throughout the body and surrounds everything), which we release through myofascial therapy.
Muscles attach to bones, so for your chiropractic adjustment to hold, the muscles have to be retrained. Stretch therapy allows greater flexibility and helps maintain chronic pain relief. In addition, the fascial tissues get sticky and adhere to other tissues, pulling and causing pain. By addressing the joints, muscles and fascia together, Dr. K puts all the puzzle pieces together to offer faster and longer-lasting relief.
At-Home Spinal Solutions
For patients willing, we will provide you with the equipment and instruction needed to do active rehab exercises at home, to supplement what we do in the office. We help get you out of your acute condition, and then teach you how to maintain it. You get to keep the equipment forever.
Conditions We See
We see many people with pain or mobility issues in areas such as
elbows
feet
forearms
hips
low back
neck
shoulders
Dr. K gets fantastic results with her approach to chronic pain and overuse injuries.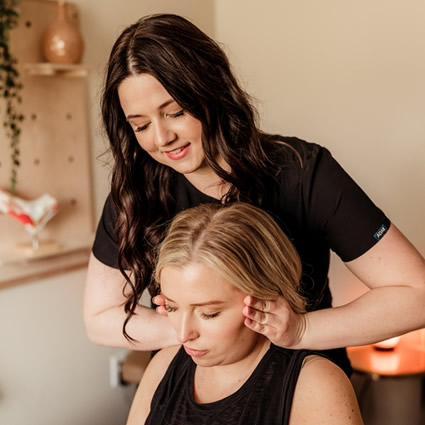 Dr. Bret Toftness is certified as a professional physician through Titleist Performance Institute. He performs golf swing assessments and can identify dysfunctional patterns that lead to inhibited performance or injury. Using chiropractic adjustments, Active Release Techniques® and active rehab, he helps golfers improve their performance, heal from injury and prevent future injury. You can check out more information at SwingHAB.

Chiropractic Care | (608) 207-8212